We are Sarah and Julien, established in Andalusia since 2011.
Our project started with a desire to offer sustainables, diversified and affordable decoration products.
opened on the 11th of March, 2020 in the lovely village of Nerja, nearby the famous "Balcón de Europa".
The concept of our shop fits in with the new consumer habits that are changing more and more towards a more sustainable balance… The products we offer you are carefully selected, most of them are organic, recycled and/or handmade.
El Olivar Atelier offers you its own handmade creations, wooden and cement products (doorstop, lamp etc…), organic vegetable (soya) wax (candles etc…) and its sewing creations.
The brands we collaborate with not only offer us high quality handmade products but they are also committed to the environment as well as the working conditions of their employees.
Spain is a country full of talented craftsmen, so most of our suppliers are national (Andalucia, Comunidad Valenciana…). We also work with Northern Europe (Denmark, Holland, etc…) where the concept of sustainability is very present and anchored in society.
We invite you to discover our atelier, get lost in its green labyrinths to reinvent your home and enjoy with us.
Sarah and Julien
Founders of "El Olivar Atelier"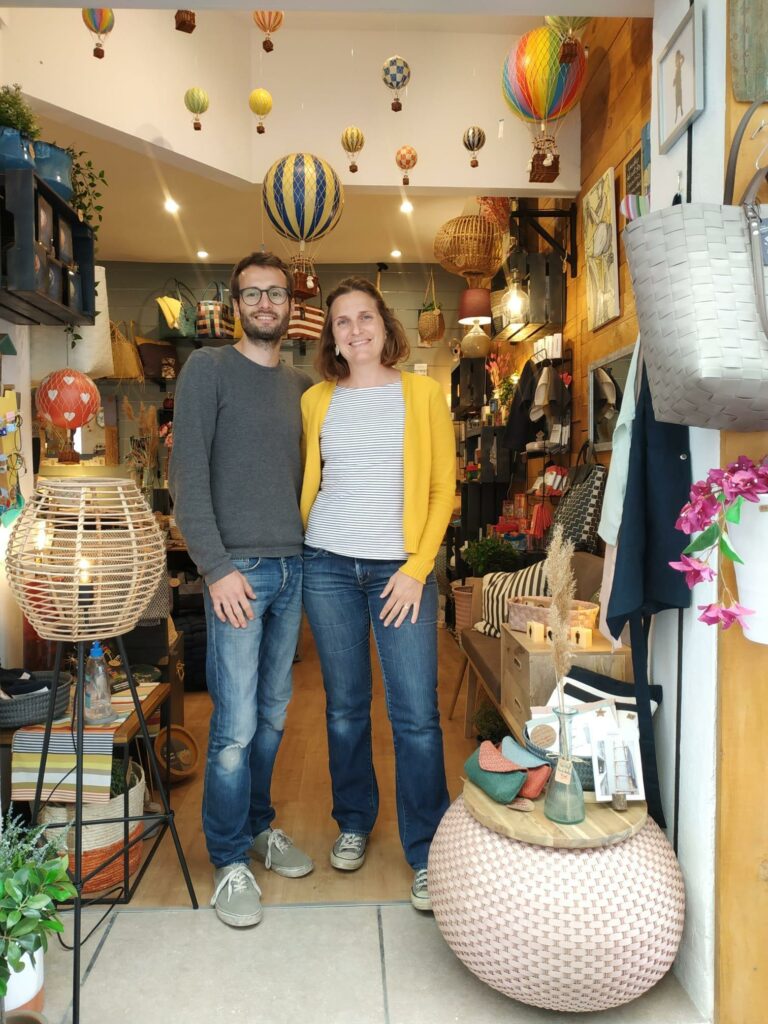 Suscribe to our Newsletter
and be the first to discover our new creations.
You will also receive exclusive discounts!